Lemongrass (Citronnelle; hierba de limón)-100g
Calm and soothe your senses with our dried Lemongrass leaves, sourced directly from Cameroon! Had a long, stressful day? End it with a hot cup of Lemongrass! It's the perfect way to ease your body and mind into a peaceful slumber, while also boosting your immunity against colds and the flu. And not only do our Lemongrass leaves smell good, they taste amazing too! That's because we handpick the best leaves for you and that means no GMOs, no aromas, and no added flavours––just 100% pure and natural Lemongrass. Better yet, our Lemongrass is caffeine free so people of all ages can try this naturally soothing remedy! Order our Lemongrass today to enter a state of natural relaxation!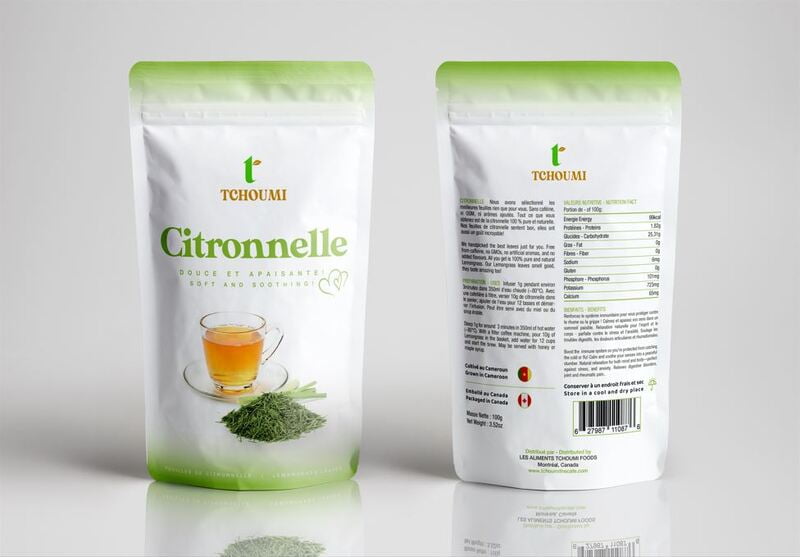 Calms the body and mind: Sourced directly from Cameroon, our Lemongrass leaves provide natural relaxation for both mind and body––perfect if you want to end the day on a peaceful note!
Boosts your immunity: Lemongrass is also known to boost the body's immune system so you're protected from catching the cold or flu!
Smells good, tastes great: We handpick the best leaves just for you. That means you get the highest quality Lemongrass available, which is why it smells great and tastes even better!
100% pure and natural: Our Lemongrass is free from caffeine, GMOs, artificial aromas, and added flavours. All you get is 100% pure and natural Lemongrass.
Usable for cooking or cosmetics: Lemongrass can also be used to flavour rice, raw vegetables, marinades, and more. It can even be used for skincare and/or haircare!