Poivre-100g
Enrich your dishes with the spicy and aromatic flavour of our Penja White Pepper! Unique and powerful, our Penja White Pepper seasoning works wonders on various types of meat, seafood, and fish––particularly on firm fish like Sole. It also enhances the taste of salad dressings, vegetables, and even chocolate! Simply grind or crush it, then add it near the end of cooking for maximum flavour. Try it for yourself and see why Penja White Pepper is considered one of the best ingredients in the world!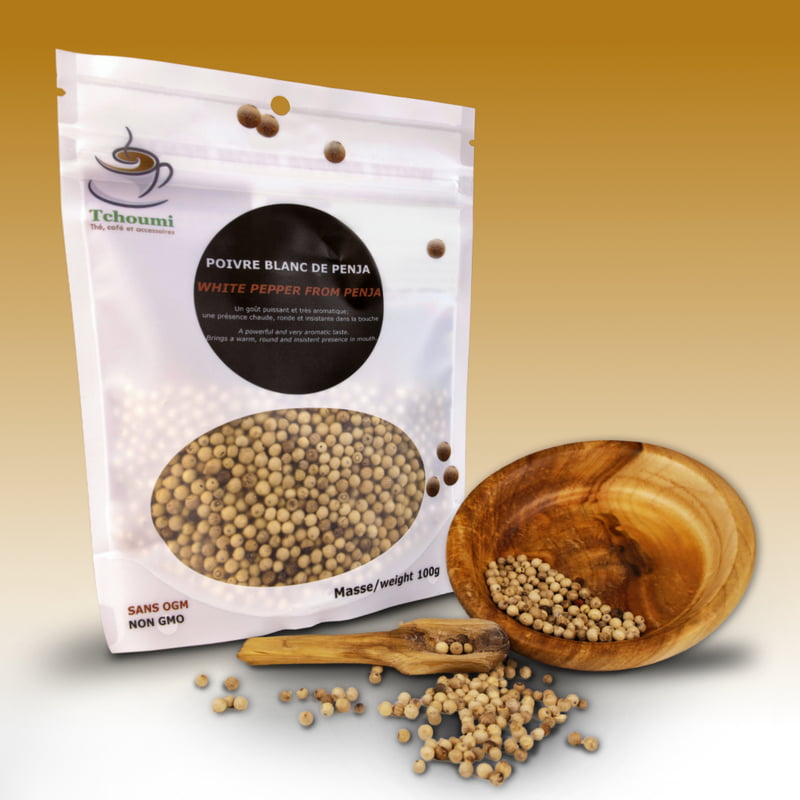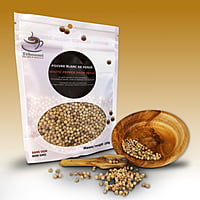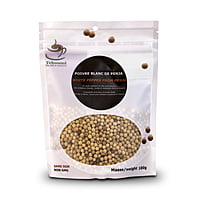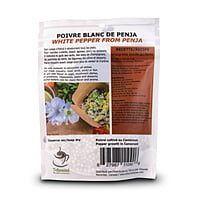 World renowned ingredient for all kinds of dishes: Penja White Pepper is recognized as one of the best ingredients in the world and for good reason! The aromatic taste creates a warm and persistent presence in your mouth, which makes it a wonderful addition to a wide variety of dishes.
Aromatic seasoning for meat, seafood, fish: Penja White Pepper is a wonderful seasoning whether it's for poultry, lamb, or firm fish like Sole. Try it and you won't regret it!
Enhances smoked meat, barbecue, roasts: It can also be used for a half-cooked foie gras, fillet mignon roast, and rillettes!
Adds flavour to salad dressings and cheeses: Penja White Pepper can be used for salad dressings and cheese!
Can also be used for desserts: Yes, even desserts! Try it with chocolate for a magnificent experience that you won't forget.